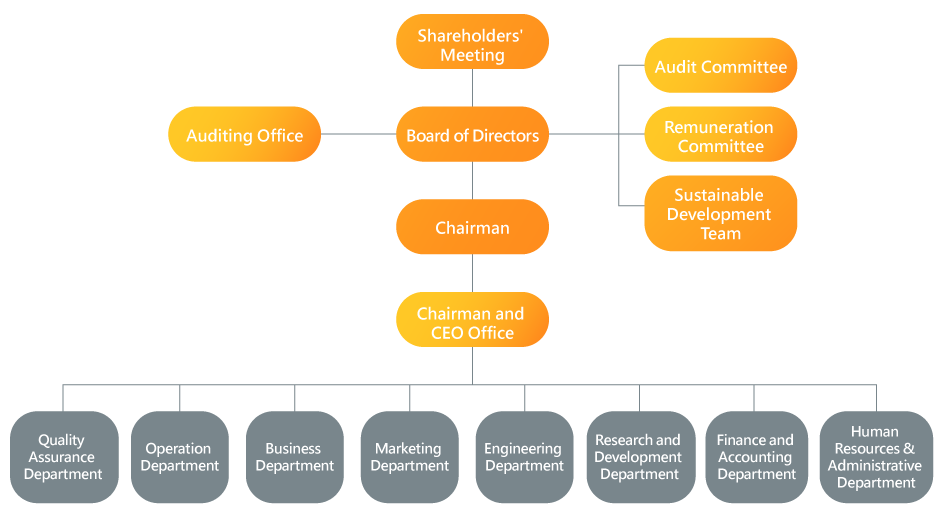 Key management succession planning



The first-level supervisor of each product line is responsible for the strategy of each operation aspect of the product line, including specifications, technology, market, management, etc., to expand the dimension of management, increase experience, cultivate managers' thinking in all aspects, and accumulate experience in decision-making and judgment .
Regular annual and monthly meetings are held by the top leaders and key management levels to discuss different aspects of the policy and assist in decision-making and judgment.
In addition to recruiting outstanding senior managers, the company also continuously cultivates potential middle and senior managers in the company, and strengthens the future management team by assigning project work, various regular meetings, work exchanges, etc.
With two Vice Presidents joining FocalTech in 2022, the business team will be more diverse.

We hold training courses for managers at different levels to enhance their management knowledge and skills irregularly. In 2021, we held 3 executive leadership camps each for 2 days, and the participants from assistant manager to vice presidents and chairman.In 2022, we held supervisor sensitivity training courses to improve supervisors' skills in managing and caring for employee.
Organization
CEO & General manager - Genda Hu

Ph.D., Electrical Engineering, Princeton University, USA

IEEE Fellow

IBM PMC-Sierra Cypress

Vice President, R&D and Marketing Department, TSMC

Director, Institute of Electronics, Taiwan Industrial Technology Research Institute

Secretary General, Taiwan Semiconductor Industry Association

Senior Vice President - Jason Lin

Master of Electrical and Computer Engineering, UC Santa Barbara, USA

President, Retronix Technology

President, Philips semiconductors

Senior Vice President - Carl Chen

Ph.D., Electrical Engineering, National Taiwan University
B.S., Electrical Engineering, National Taiwan University
Professor, Department of Electrical Engineering, National Taiwan University
Deputy General Director, Green Energy Institute of Industrial Technology Research Institute, Taiwan Industrial Technology Research Institute
Senior Consultant, Allis Electric Co.,Ltd.
Independent Director, Advanced Power Electronics Co.,Ltd.
Independent Director, M Star Semiconductor, Inc.

Vice President - Raymond Hsu

Master of Electrical Engineering, Tsinghua University

Manager, Sunplus Technology

Associate, Orise Technology

Vice President - J.K.Zhang

M.S., Microelectronics and Solid State Electronics, Peking University.

Vice President - Roger Hou

B.S., Radio Technology, Chongqing University

Manager, (Shenzhen) Fuchuangtong Technology

Vice President - Xiaoxu Du

M.S., Computer Science and Technology, Huazhong University

Technical assistant, Lianfa Software Design (Shenzhen).

Vice President - Steven Wu

M.S., Senior Executive Master of Management,Chiao Tung University

Associate, Leda Technology

Senior manager, TSMC

V.P., Generalplus Technology

CFO - Jeff Chang

MBA, Baruch College, CUNY

CFO, Good Way Technology Co.,Ltd.

CFO, K.H.S. Musical Instrument Co.,Ltd.

CFO, Lite-On IT Co., Ltd.

AVP, Chairman Office, Grace T.H.W. Group

Finance Department Manager, Tripod Technology Co., Ltd.

Sales Vice President - Tony Wang

EMBA, Santa Clara University;

China Business Association, Cypress Semiconductor.

Sales Vice President - Larry Wang

B.S., Business Administration, Beijing Foreign Studies University.

Sales Assistant Vice President - Terry Kong

Beijing Institute of Finance and Commerce Management

Mobile semi Sales Director